Topeka High School


Class Of 1980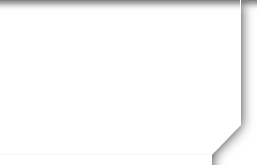 40th Reunion Post-Survey
Hello. Whether you attended the reunion or not, please take a moment and fill out this brief,10-question survey. Your answers will be anonymous and your input will help with our next reunion's planning.
Thank you in advance for your consideration!
We're always looking for more volunteers. Please contact us if you are interested.
Take care,
The THS 40th Reunion Committee
Terry Parker, Chair
You must be a member to submit this survey. If you are a member please log in first. You can't submit this form until you've logged in.
* Answer Required

1)
* Did you attend any of the "40 is the New 41" reunion activities?

Yes No
| | |
| --- | --- |
| 2) | * If you didn't attend the reunion, what prevented you from going? |
3)
* What activities should we keep for our next gathering? Choose as many as you wish!



| | |
| --- | --- |
| | All Inclusive Price Option for All Weekend Events |

| | |
| --- | --- |
| | Friday Night Only All Fun/No Frills Option for $10 |

| | |
| --- | --- |
| | Football Game Reserved Seating |

| | |
| --- | --- |
| | Class Ornament as a Reunion Gift |

| | |
| --- | --- |
| | Reunion T-shirt for Purchase |

| | |
| --- | --- |
| | 1980 Class Gift to THS Historical Society |

| | |
| --- | --- |
| | Class Gift Donation Box at All Events |
| | |
| --- | --- |
| 4) | * What were your top three favorite items or activities? |
| | |
| --- | --- |
| 5) | * What items and/or activities can be improved on and how? |
6)
* Would you attend a future class reunion?

Yes No
| | |
| --- | --- |
| 7) | * If you would like to attend the next reunion, when would you like the next reunion to be? |
| | |
| --- | --- |
| 8) | * When would you like the next reunion to be held? |
| | |
| --- | --- |
| 9) | * What additional comments do you have regarding our "40 is the new 41" reunion that will help us plan for our next one? |
| | |
| --- | --- |
| 10) | * Lastly, what suggestions do you have for the website or any general comments overall on how our class can keep in touch? |